It's Summer. Don't Leave Your Pet in Your Car

Here at Conestoga Collision, we are hoping that everyone out there in internet-land is having a fantastic start to summer. Here, on the Main Line, the kiddos are out of school, the sports camps are rocking and the sounds of splishing and splashing can be heard within earshot of the many pools that dot the local landscape.
And, it's hot! Some days bearably hot, other days unbearably hot. But, generally, you know, hot. And the only place hotter than the outside of your parked vehicle, is the inside of your parked vehicle. Do we have visual aids to prove our point? Why, yes we do!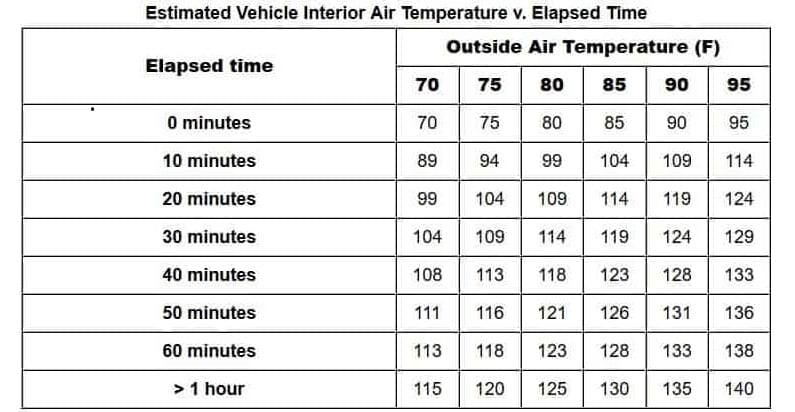 So, you've perused the data above, and surmised that, on a day like today when the temps outside are around 90 degrees, your car will only need about a half hour to reach Death Valley in July. Not a good place for Fido, right? So, it's okay to crack a window, right? No, as a matter of fact. Cracking a window or windows does not exactly solve the problem. Think about it. It's a hot day. The engine is hot. You park and lower your windows an inch. You turn off the car. Exactly how long do you want to sit in that car?
So, this summer, we invite you to use this simple trick. If you are thinking about leaving your pet in a vehicle, look at your calendar. If it still summer, do not leave your pet in a vehicle. Thank you.