Since 2009, Conestoga Collision has strived to provide nothing less than excellence.
We are equally committed to our customers as we are our craft. When it's your safety at risk, it's our duty is to do the job right, not just get the job done. That means we don't use aftermarket, reconditioned, or used parts.
Conestoga Collision is an I-CAR Gold Class awarded auto body shop.
Everyone on our trained team has the up-to-date knowledge to repair your vehicle safely and properly. Only 1 in 5 collision repair shops currently complete the rigorous training requirements needed to meet the Gold Class standard.
Conestoga Collision is in your corner.
Have questions? Our team would be happy to help with answers! Whether you need the advice of an industry professional who has seen it all or as a person who's dealt with their own claim—we're in your corner.
Get Started With A Free, On-Site Estimate
Your road to restoration begins with an appraisal of the damage. Conestoga Collision conducts estimates on-site by appointment. We value being able to get up close and even on the ground in order to see and feel any structural and cosmetic damage.
We're open weekdays from 7:30AM to 5:30PM and Saturdays from 8:00AM to Noon. The whole process should take no longer than 30 minutes.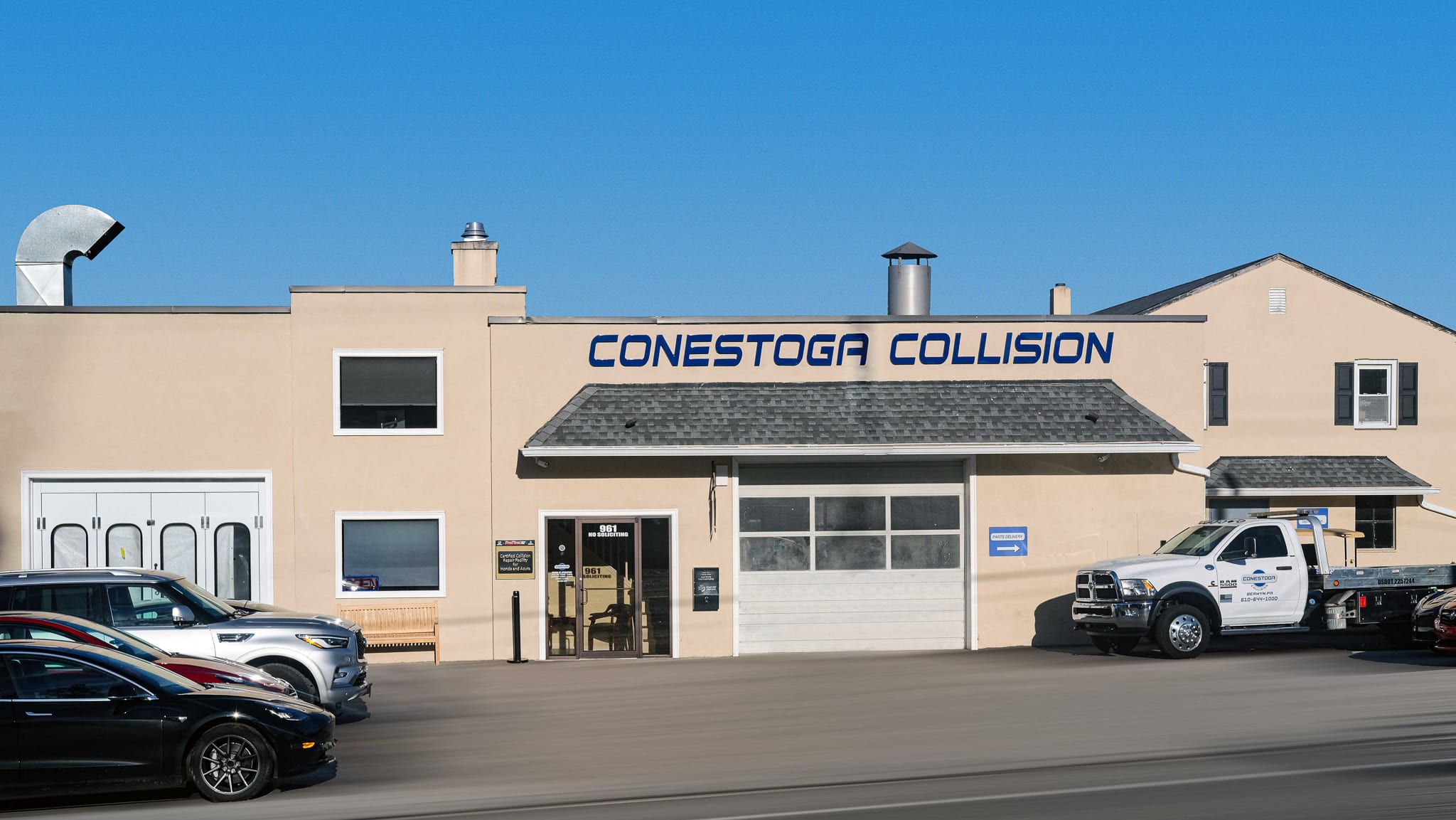 We Can Repair Almost Everything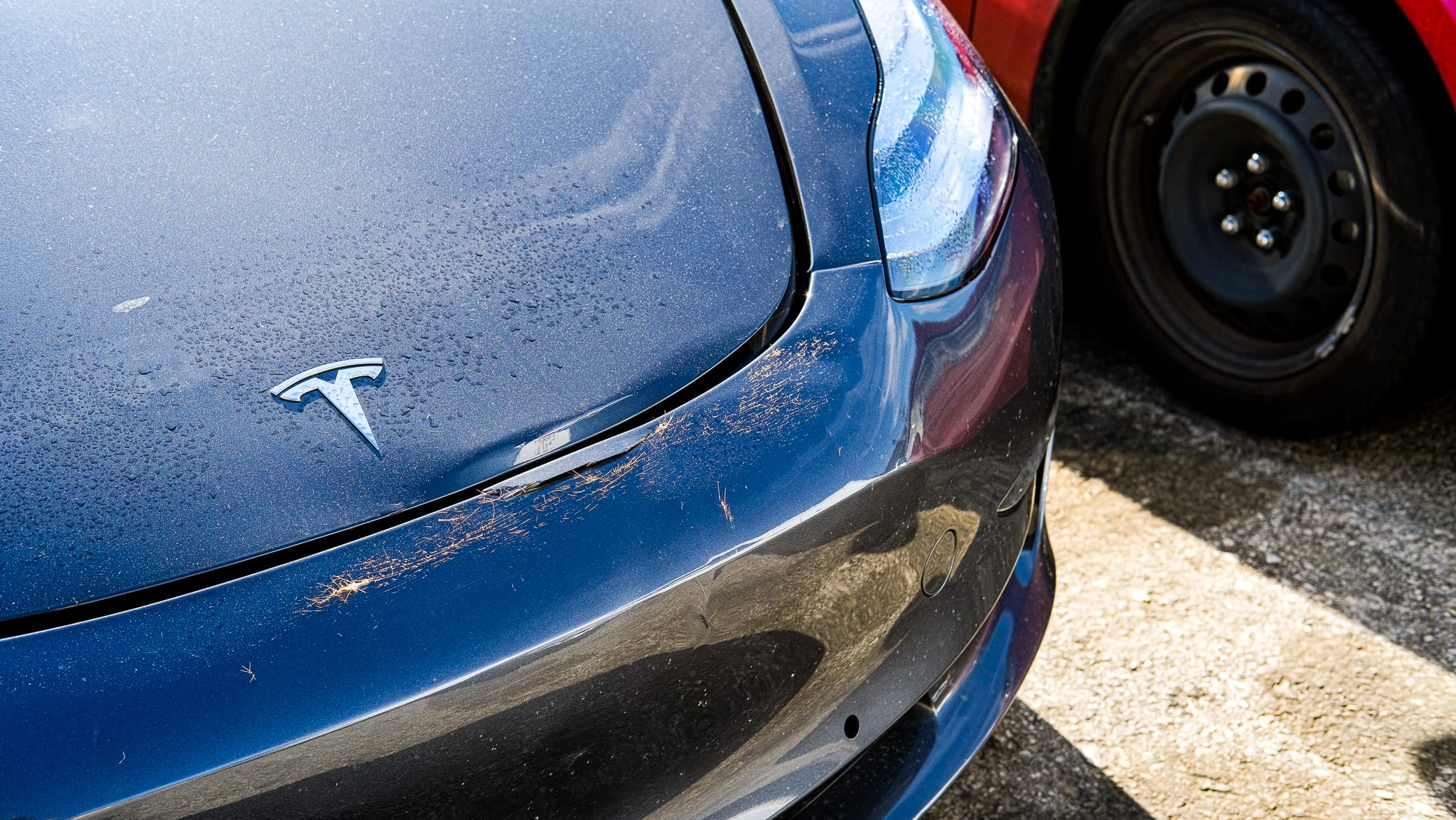 To hitting a telephone pole... to avoid hitting a deer.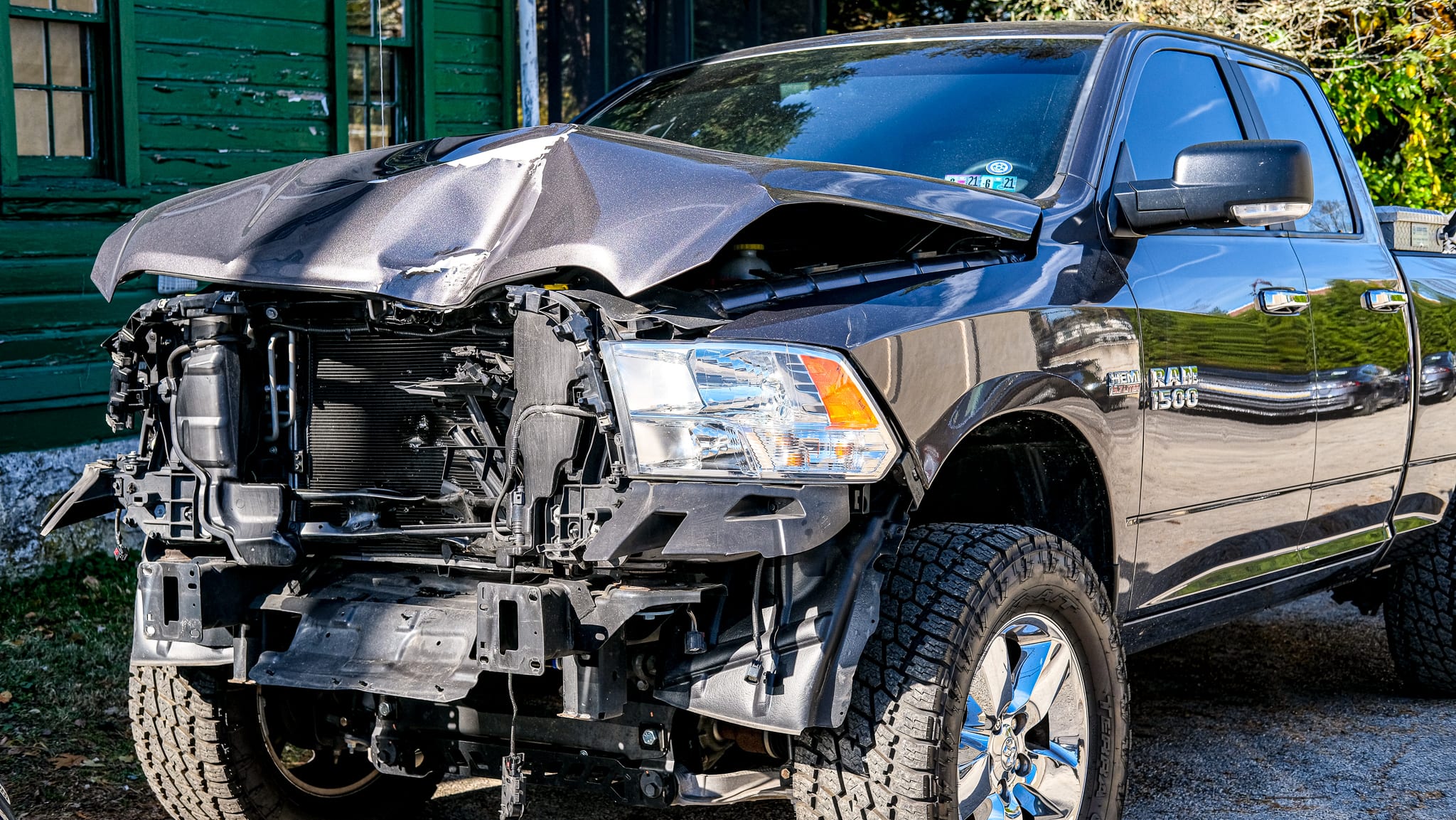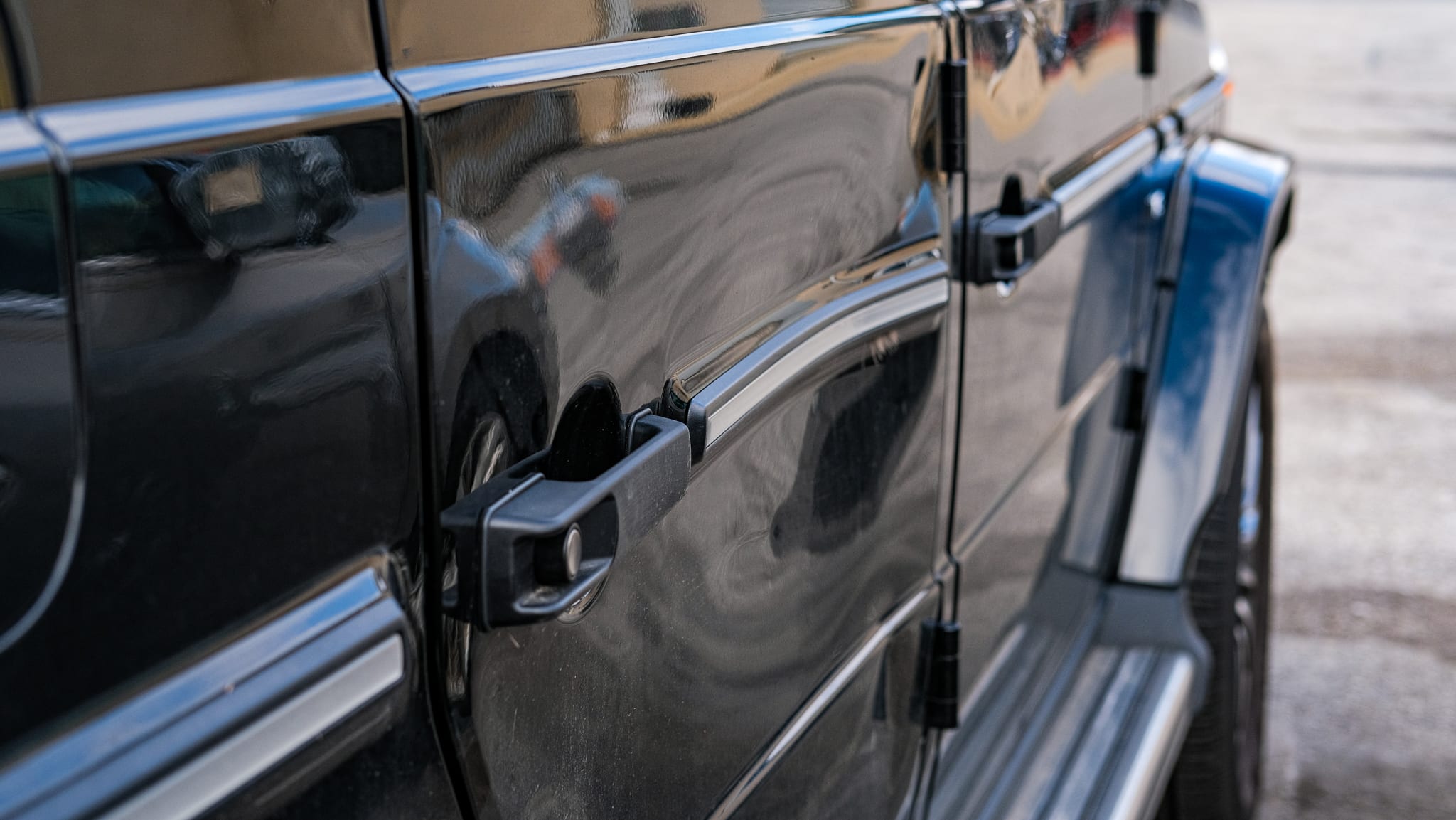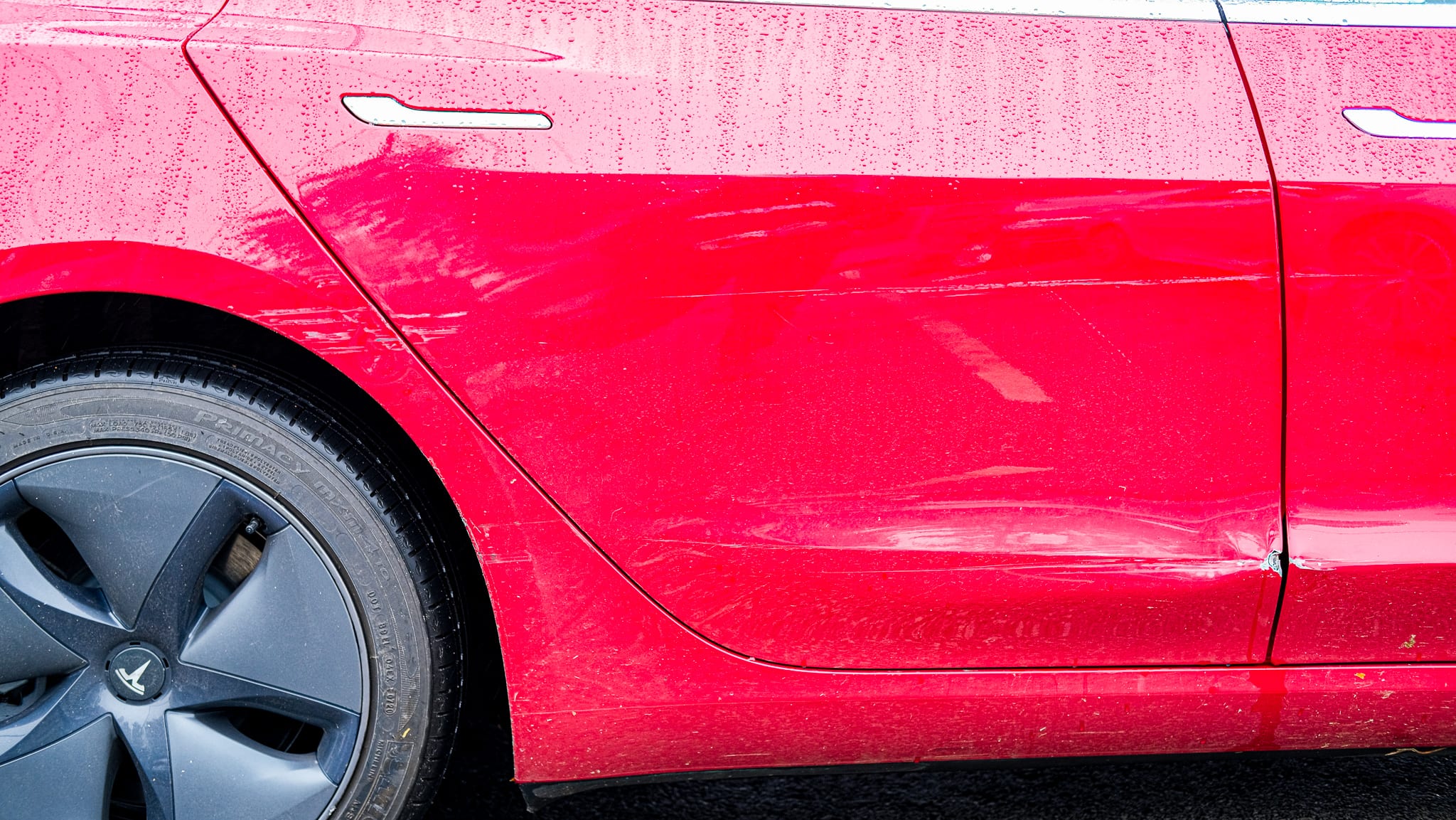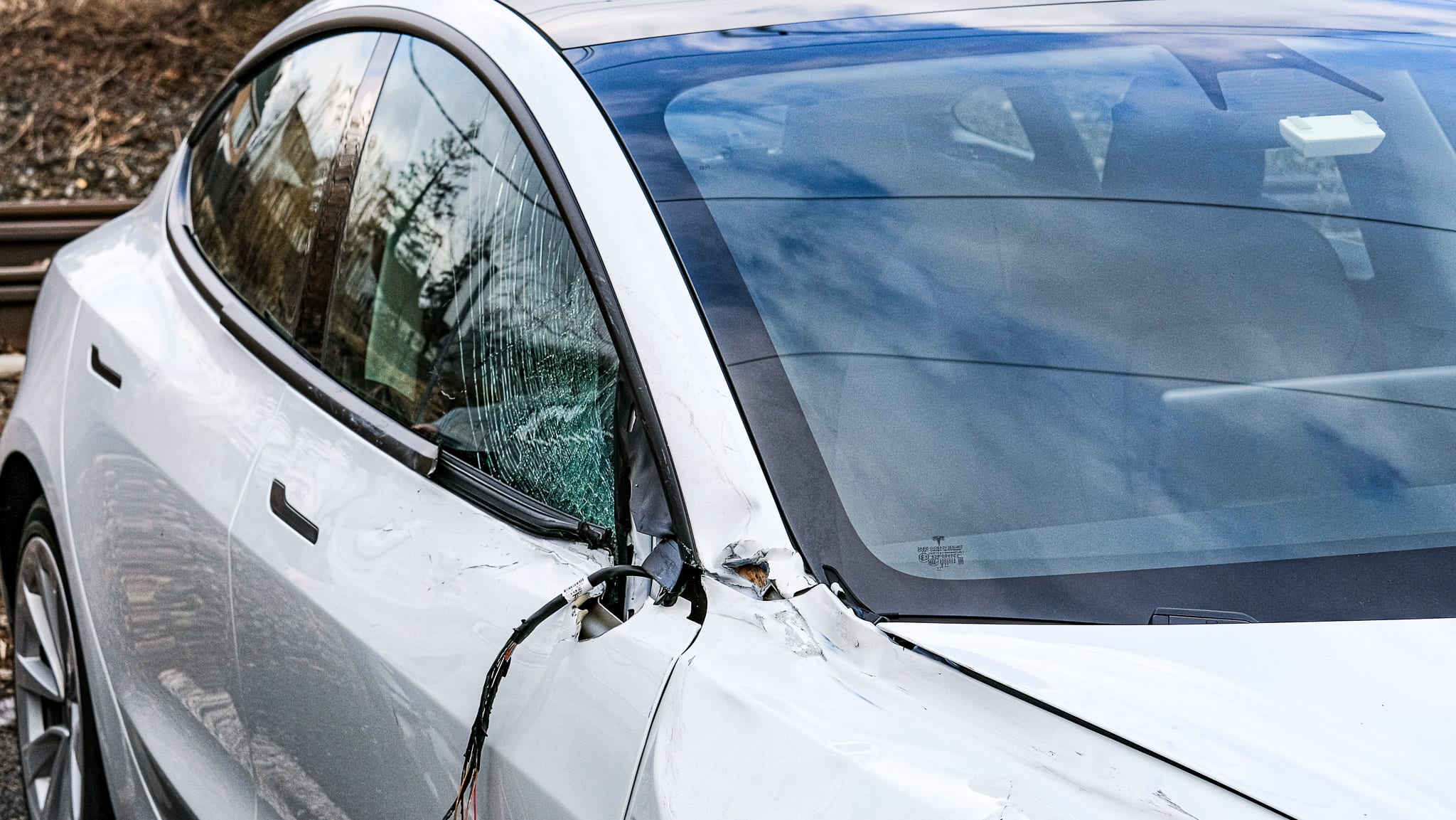 And every fender bender, side swipe, hail storm, shopping cart and guardrail collision in between—we're prepared to handle whatever you bring in.
The Secret's In Our (Meticulous) Repair Process
How do we achieve nothing less than excellence? With a tried-and-true, methodical, and meticulous repair process.
Not including working with your insurance, our repair has at least 15 different steps including: disassembly and reassembly by the same specialist, cleaning your vehicle three different times, consulting with manufacturer's guidelines to inform part requirements, a quality check after painting and a final quality check, post-repair scan, and road test. Oh, and the actual repair of course!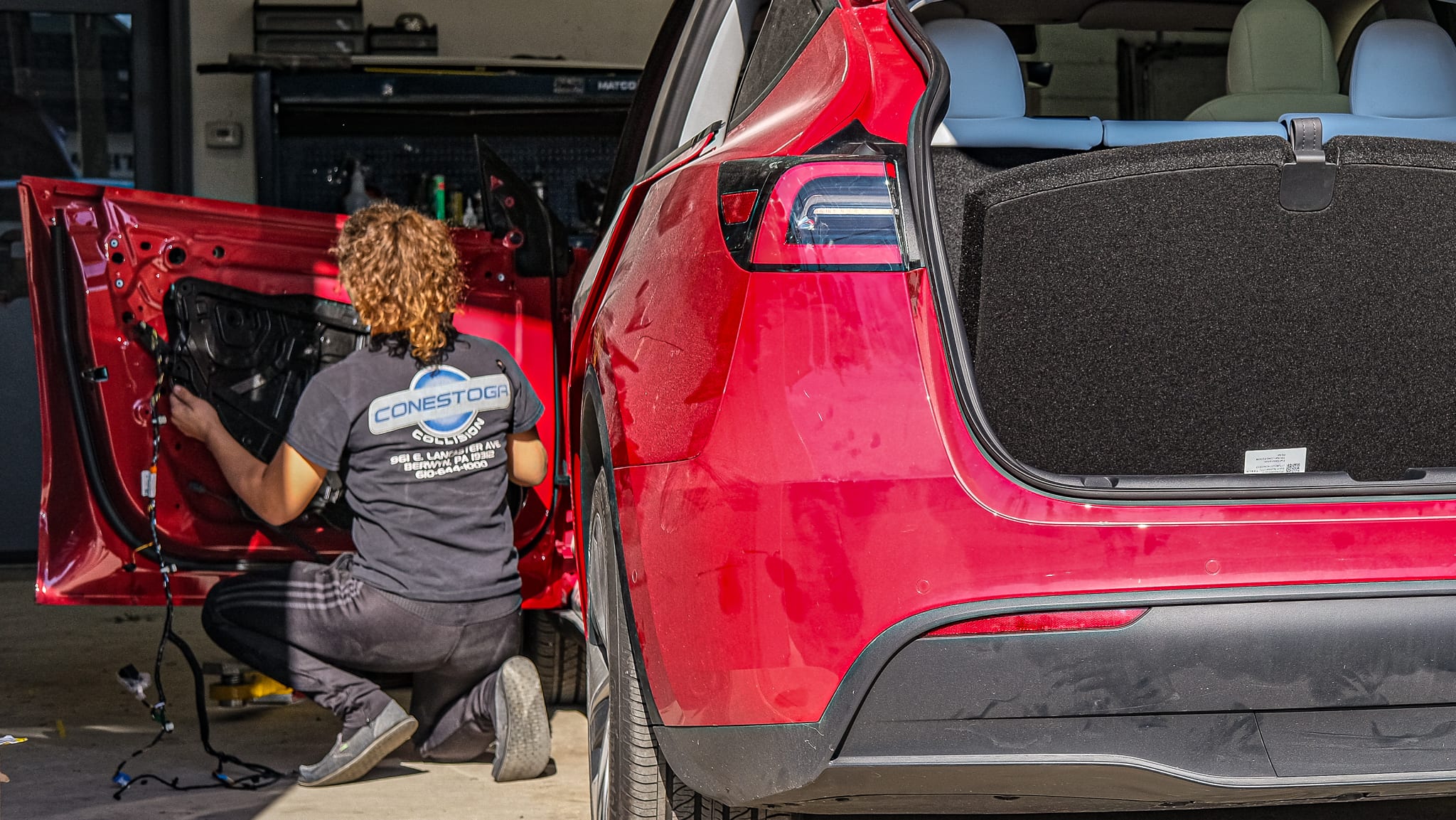 Frequently Asked Questions
We would prefer not to and here's why. Even with the quality of today's phones and cameras, they'll never be a replacement for the trained eyes, and hands, of our team members. And though you may "just need a rough number," we find that online estimates do a disservice to both parties when we are unable to accurately assess the damage.
But... we get your side too. Sometimes the distance is just too much for an estimate. We appreciate the commitment of our long-distance customers, so if you're set on working with professionals that surpass your expectation, please call us at (610) 644-1000 so that we can work together and find a win/win for the both of us.
Technically we repair automobiles, but in the industry there is "auto repair" and "auto body repair." The difference between auto body repair or collision repair and general auto repair is the body work!
General auto repair mechanics/technicians can change your oil, align your tires, replace your brakes, etc. Whereas auto body technicians not only disassemble and reassemble your vehicle to identify needed parts, they straighten frames,  align door panels, weld structural components, paint, and more.
We can help arrange towing if you are or will be a Conestoga Collision customer. Otherwise, we only do police-requested towing.
Yes. We're an independent body shop so we can work with any group. We are not a part of any insurance-managed direct repair programs.
Yes. As an independent body shop, we don't need to work with your insurance. We can work out-of-pocket.