Free Estimates
Our process begins with a free on-site estimate. Though we receive dozens of calls per week asking us to offer estimates for repair jobs sight unseen, the only way we can truly determine the cost of repairs is by examining the vehicle structural and cosmetic damage and that will allow us to create a fair estimate based on cost of replacement parts, labor and materials.  Estimates generally take about 15 minutes and though we absolutely take walk-ins, you are also welcome to call so that we can best respect your schedule.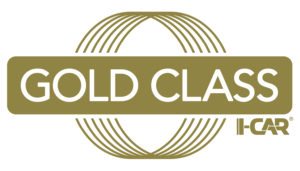 Repairs
Auto Body Repair differs greatly from those repairs that drivers are used to paying for at their local mechanic shop or dealership. This is because most often the repairs that drivers pay for at a service center are likely classified as maintenance. The work being done after an accident often involves dozens of parts—large and small—from the interior of your vehicle to all of the mechanical parts under its hood.
What's more is that after we have collected all of the parts needed for repair, it is our commitment to reassemble your car to its pre-accident condition or better.  This means that frames often need to be straightened.  Door panels must be realigned to not only to close properly but also refrain from carrying with them new noises like creaks and squeaks. Wheels must be checked for proper alignment to prevent wobbles and ensure driver safety. And finally, all of the mechanisms under your vehicle's hood that may have been jostled during an accident must be checked for proper performance so that your vehicle runs as intended once returned to you after our job is done.  To see our repair process, click HERE.
We believe in honest pricing and high level service. If you are ready to have the professionals surpass your expectations, call 610-644-1000 or stop by our shop on Lancaster Avenue in Berwyn, PA.
Every auto body repair job is different. Our estimators and staff will repair your vehicle with the utmost attention paid to quality and safety.
Paint
At Conestoga Collision, we only use top of the line paint products to restore your car to its pre accident condition. Our shop uses Glasurit brand auto paints by BASF, the gold standard in the auto paint industry.  Glasurit paints employ state-of-the-art European technology that gives the ultimate blend of speed, ease of use, color match and durability. The rich liquid color and deep brilliant gloss defines Glasurit as a world-class finish. Only Glasurit delivers a comprehensive system of perfectly matched products and processes from primer to clearcoat. Long considered a worldwide standard of excellence, Glasurit continues to deliver the productivity and quality that discriminating collision repair businesses demand.