How to Find the Best Auto Body Shop for Your Collision Repair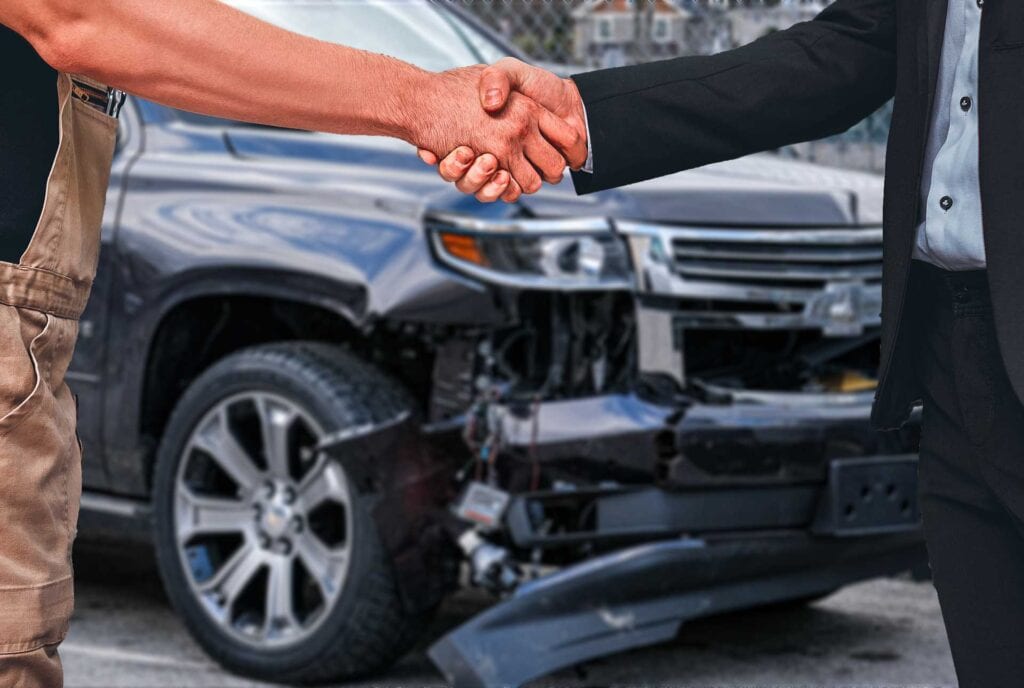 Many of us will only need an auto body shop a few times in our life. When we do, we simply want our car fixed. So we may be all too happy to skip a few steps or deal with any little quirks. But finding the best auto body shop is not as tough or as time intensive as you may think.
Whether you love your car enough to name it or simply see it for its resale value, you'll want a professional and experienced team that will make it like the accident never even happened. Ask anyone, they'll likely say that in the end, it's well worth it to do your research and get a great shop, instead of just an okay one. The following tips and guidelines will help you through the process of picking the best auto body shop for your specific needs.
Get To Know Their Specialty
Most auto body shops have a specialty whether or not they advertise it. Having a specialty means that they either focus their time on specific manufacturers or sometimes even specific models. These kinds of shops are clear about it, for example, they specialize in classic cars and they don't work on anything else. Or, they may simply do certain types of work (on specific makes, models, or repairs) more than others and have, over time, developed a speciality.
Other than your classic car body shops, most will say they can work on all makes and models and they're not wrong. But if you take a look at what's in their parking lot, you can get an understanding of what makes and models they work the most on.
For example, some auto body shops work mostly with luxury models by premium brands. You'd see manufacturers like Porsche, Mercedes-Benz and Audi in their parking lot. While this shop may be able to work on, let's say, your Jeep or Ford, it may not be the best place to go. Their prices, such as their labor rate, may be higher. They may also need additional time to brush up on your manufacturer's repair guidelines. And if they don't have a good, frequently used relationship with your manufacturer, it may take more time to get the parts needed for the repair.
Company Example: At Conestoga Collision, we didn't start out with a specialty for Tesla models. When we started in 2009, only the original Roadster was out on the roads! But we were the first body shop in the area to embrace Teslas and invest in the equipment to properly work on fully electric vehicles. We've put the time into developing a great relationship with the dealership up the road in order to get parts in a timely manner and Conestoga Collision became a Tesla Approved Body Shop in 2018. We've gone from working on one Tesla a month to a handful almost every day! With every Tesla, our experience only increases, we solidify our earned specialty and strengthen our recognition of being one of the best body shops in the area to work on Teslas.
It might seem obvious, but overlooking their speciality is still a common occurrence. The first thing you need to do when you are looking for an auto body shop is to confirm that they work on your brand, or even model, of your car, and often! Although keep in mind that "often" can depend on the popularity of your make and model in the area. For example, if you drive a discontinued Toyota FJ Cruiser, you should probably search for a body shop that frequently works on Toyota vehicles in general, and not just FJ Cruisers.
Once you have confirmed their speciality, you can qualify their skills following the next few tips and guidelines.
Check Out Their Certifications
Whether they are plaques on walls or logos on their website, auto body shops can (and should) have some certifications. Collision repair certifications can be broken down into three main categories: Manufacturer Certifications, Industry Certifications, and Product Certifications. 
Manufacturer Certifications
Manufacturer Certifications are just that, certifications awarded to the auto body shop by the manufacturer. They ultimately mean that the shop has all the equipment, training, and procedures in place to repair their models to their, the manufacturer's, standards. Auto body shops usually pay a fee to obtain this certification, submit a lot of photos and documentation, and sometimes have a representative come out to audit the shop, announced or not!
Keep in mind that some manufacturers like Audi, BMW, and Mercedes-Benz require an independent auto body shop to be "sponsored" by the local dealership. The sponsorship isn't financial, it's more like permission given from the dealership to this independent shop, thus allowing them to work on the same cars. The manufacturers also limit the amount of shops (usually only one or two) that a dealership can sponsor in order to reduce competition in the area for that dealership.
Industry Certifications
Industry Certifications are generally related to skill and training. The two main industry certifications you should look for are I-CAR and ASE. The I-Car Gold Class is a certification that designates that the shop is highly trained, committed to getting continued training, and know how to repair your vehicle properly. The I-Car website states, "Approximately 20% of collision repair shops currently complete the rigorous training requirements needed to meet the Gold Class standard." ASE stands for Automotive Service Excellence and is another common industry certification that qualifies an automotive technician's experience and knowledge.
Product Certifications
Product Certifications are offered by product manufacturers and may be optional or required by the body shop in order to use the product. A good example of this is a product certification offered by the paint brand Glasurit. Paint technicians at the shop would complete classroom instruction, body panel refinishing demonstrations, and actual hands-on application to earn the certification. These kinds of certifications speak to the skill needed to properly use the product, because the quality of a product isn't just in itself, but in its installation!
One last certification of note is a cross between a Product Certification and Industry Certification that is the "Assured Performance Aluminum" Certification. It recognizes a body shop that is technically capable of performing aluminum body repairs. If your vehicle has damaged panels or parts that are made of aluminum, we recommend seeing if they are Assured Performance Aluminum certified, it's the only certification if its kind! The nuances between working on aluminum versus steel bodies are plenty. And without the proper training and experience, a shop could severely degrade the integrity and safety of your vehicle.
Keep It Local
Going with the shop closest to your home is, as you guessed, for the sake of a short drive. If the auto body shop is close to your home, you can easily get to it to check on any issues that pop up. You may also need to sign additional forms in-person in between dropping-off and picking-up your vehicle.
Secondly, if the shop is some distance from your home, getting your vehicle might pose an inconvenient problem. Whether this is higher towing and transportation fees, or simply just the time it'll take to drive there. Only in rare cases do you need to have your car repaired more than two hours away from your location. This is usually the case with classic or specialty cars.
Busy Is Good
When you are searching for an auto body shop to repair your vehicle, don't be fooled into choosing a repair shop that has an open schedule and an excess of free time. Twiddling thumbs doesn't necessarily mean you're going to get your vehicle back quicker than at a busy shop, rather, idle employees could spell trouble.
Contrary to popular belief, collisions happen every day—it's not just major multi-car accidents! Between small dents and scratches to the popular fender bender, there's no shortage of work. Not being busy could be a sign of them not being good enough and people are generally avoiding them. (Talk about a shortcut to finding a good shop!)
A busy auto body shop is most likely the better choice for your car. You want people working on your car that are experienced and that get the work done, not people that are desperate for the work. It might sound counterintuitive but consider that your car should be repaired by professionals that are constantly exercising their craft, not by people that could be out of practice.
They Should Be On The Internet
Your auto body shop should have an online presence—including their own website and social media. Of course, auto body shops aren't supposed to be social media influencers. But they should at least have an active Facebook page. Think about this, most manufacturers have switched to online portals for parts ordering, service bulletins, and accessing their up-to-date repair manuals. If the body shop isn't "with the times," it calls into question how they are keeping up with the manufacturer, the industry, and the ever advancing vehicles of tomorrow!
Check Out Their Reviews
You probably already knew this, but we have to mention it anyway. Auto body shops with a large client base (because they're busy) will have reviews of their work. Reviews will help you confirm or deny the feelings you've developed for the shops you've researched so far.
You can find the most reviews on independent sites like Google and Yelp. These sites don't allow the company to censor out bad reviews, and they give the shop an opportunity to reply so you could get both sides of the story, if there is one. Remember, no auto body shop will have only good reviews. It's important to know about the times they did not get it right, what truly happened, and how they fixed the problem for their customer.
Take certain care of the reviews that mention your specific make, model, and repair. Lastly, a direct recommendation (for better or for worse) from a friend is always good to have! Don't forget to ask around for your friends and family's local recommendation. You can't go wrong with asking them about their experience and how their car is doing, well after the repair.
Always Get At Least 3 Estimates
Getting collision repair estimates for your car is not a complex process, it just takes time. Most auto body shops offer free estimates. Some shops require appointments, but most can take a walk-ins. If your vehicle is drivable, take it around to at least three body shops to get estimates you can compare. Each visit should only take around 15 minutes. Some independent shops, but mostly large national chains, also offer online estimates.
Our Opinion On Online Estimates: Online estimates certainly ease the trouble of going around to three or more shops. But at Conestoga Collision, we prefer not to do online estimates. The main reason being because of the disparity in our quotes. Without being able to see, feel, and even hear the damage, we found that the estimates we were writing were too inaccurate for our standards. We felt that whether we were overestimating or underestimating, we were doing a disservice to our clients and have ever since preferred on-site estimates.
Putting in the work now to find a great body shop means that you won't have to put in the work later when you get into a collision again, of which you will. The average person gets into four, reported accidents in their lifetime. This doesn't include all the small collisions or accidents that go unreported but still need repair, like shopping cart collisions, door dings, etc. Whether you haven't needed auto body repair before or have moved to a new area, take this opportunity to find a great shop that you can depend on.
Always Ask for an Itemized Estimate
Always ask for a detailed estimate even if your insurance is paying for the repairs. Don't just get "a number" or take it for granted if your insurance is paying for the repairs. Whatever it costs will eventually find its way back into your wallet, like a premium rate increase!
With an itemized estimate, you'll be able to see what is being replaced or repaired and more easily compare the three repair estimates you just got. For example, some auto body shops specialize in repairing, or panel beating, the dents out of body panels and others replace the panels outright. Both will look similar when you pick up your car but with repaired panels, you could pick up some issues after the fact. The itemized quote will tell you what is being repaired and what is being replaced before you authorize the repairs.
Consider The Small Details
The finer details are where the great repairs happen. If you are confused about this let us explain. First impressions are very important, you should trust them. If you walk into a shop and you see tools or parts laying around, then you might want to consider how organized the shop truly is. Auto body repair needs to be as organized as the Ikea instruction manuals want you to be. You know, accounting for, laying out, and grouping each part before beginning assembly… meticulous.
Auto body repair literally gets down to the nuts and bolts of your vehicle, keeping track of those parts through a neat and organized repair process is key to ensuring a smooth and timely repair. Another example is if the shop is dirty, consider how clean they work. That same care for cleanliness may be what your vehicle receives throughout its repair.
Conclusion
Following these guidelines will help you choose a great auto body shop. Where "great" is really defined as the best value for the service and expertise you're paying for! Taking the time to do your own research will pay for itself with peace of mind knowing that your vehicle looks just as good, and is just as safe, as it was when it rolled off the factory lot.
How To Find A The Best Auto Body Shop In 6 Steps
Ask your local friends and family, do they have an auto body shop that they recently went to (within the last year) and recommend?
Search online, a Google search for "auto body shop" or "collision repair shop" should do the trick! Check out their website and social media, are they as modern as the car they'll be working on?
Review their Google reviews, at least the ten most recent. Specifically pay attention to reviews that mention damage similar to yours or the same make or model as yours.
Make a short list of at least 3 shops that seem good based on the research you did in steps 1 through 3. Set aside an afternoon to visit all of these shops and get an estimate.
Compare these estimates, not just at how much they're charging, but what for. What are they repairing and what are they replacing? What parts are they using?

You're likely to have more questions than this when reviewing the estimates, so how helpful is the shop in explaining your estimate? Are they open and transparent or closed and frank?

Put it all together and make a decision! Determine which body shop is going to give you the best value, i.e. the parts, service and skill you get for the money.
A Note About Insurance
Before you even start your own search, you may be (strongly) referred to a shop within your insurer's network by your insurer. But you have the right to choose where your vehicle gets repaired. You aren't restricted to this list, nor should you be. Heck, this whole guide is to aid you in doing your own research!
The shop(s) within your insurance's networks are called DPNs for the "Direct Repair Network" they're a part of. When a shop becomes a DPN, the insurer agrees to sends the shop clients and the shop agrees to work within the insurers policies and set prices/budgets for the repair. But auto insurance is not health insurance. Independent Repair Shops, the term for those outside of a network, can still work with your insurance. In fact, an Independent Auto Body Shops will have the ability to advocate and negotiate for the best parts and repair on your behalf whereas DPNs are restricted to what your insurance is willing to pay for (which isn't much)!
Disclaimer: Conestoga Collision is an independent auto body shop. Of course, we're a bit biased. We like to do things our way without dictation from insurance companies.