FREE ON-SITE ESTIMATES
Let our experienced team put together an initial estimate of damage and needed repairs. All estimates are done on-site so our team can see, feel, and even hear the damage accurately.
CONVENIENTLY LOCATED
Located on the Main Line in Berwyn, PA and less than one mile west of the Tesla - Devon dealership. We're open weekdays from 7:30AM to 5:30PM and Saturdays from 8AM to Noon.
NO APPOINTMENT NEEDED
Call ahead if you'd like, but no appointments are necessary to get your initial estimate done.
Towing is available for customers-to-be only.
WE PROVIDE THE BEST TESLA AUTO BODY REPAIR
FOR BIG ACCIDENTS
At Conestoga Collision, we take great care to ensure that your Tesla is returned to its pre-accident condition or better. Having repaired many Teslas before, we understand its many sensors, cameras, and advanced functionality, and we are knowledgable of what is needed to not only restore the structural integrity, but the safety of a Tesla for its occupants.
AND LITTLE OOPSIES
Whether that pole just appeared out of nowhere, the sky opened up and hailed like there was no tomorrow, or you could have sworn that other car was farther away... no matter the dent, bump, or scrape, we can fix it and make it like it never even happened.
WE'VE BEEN CERTIFIED BY TESLA SINCE 2018
The following Google Reviews were sourced June 8, 2021, were made in 2021 and mention Tesla.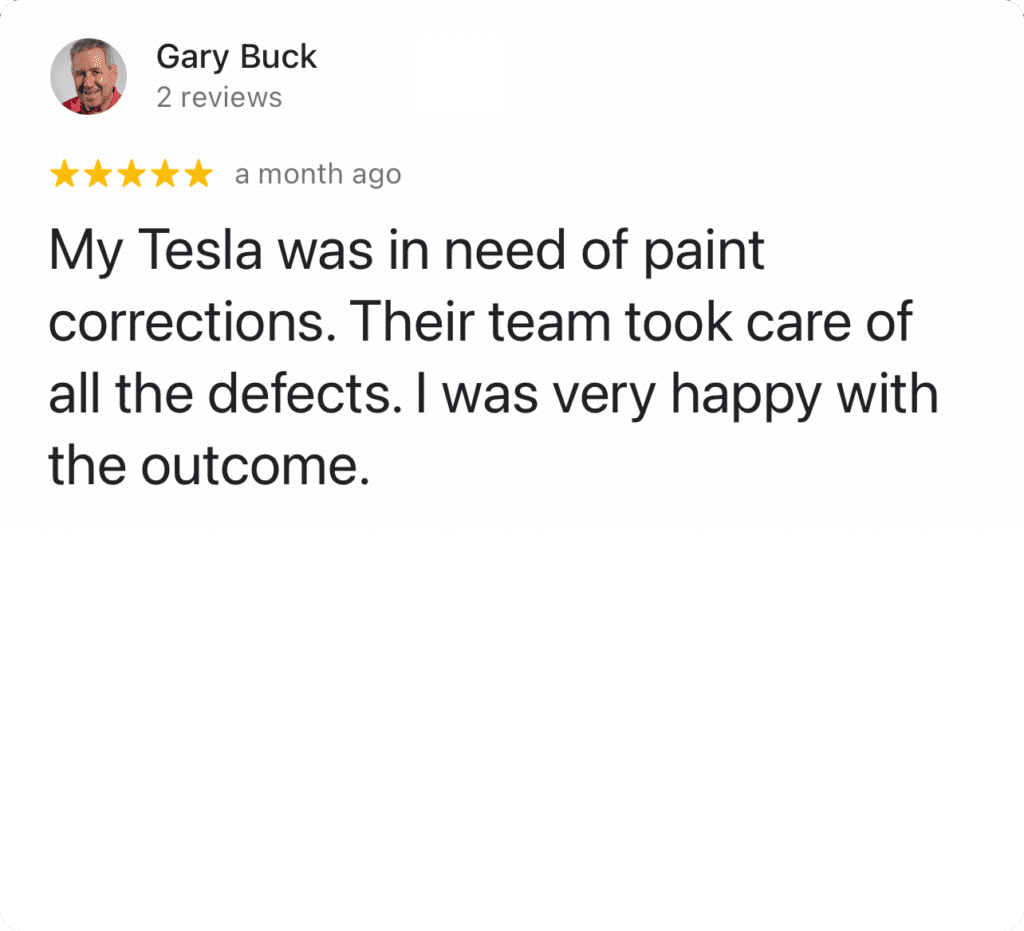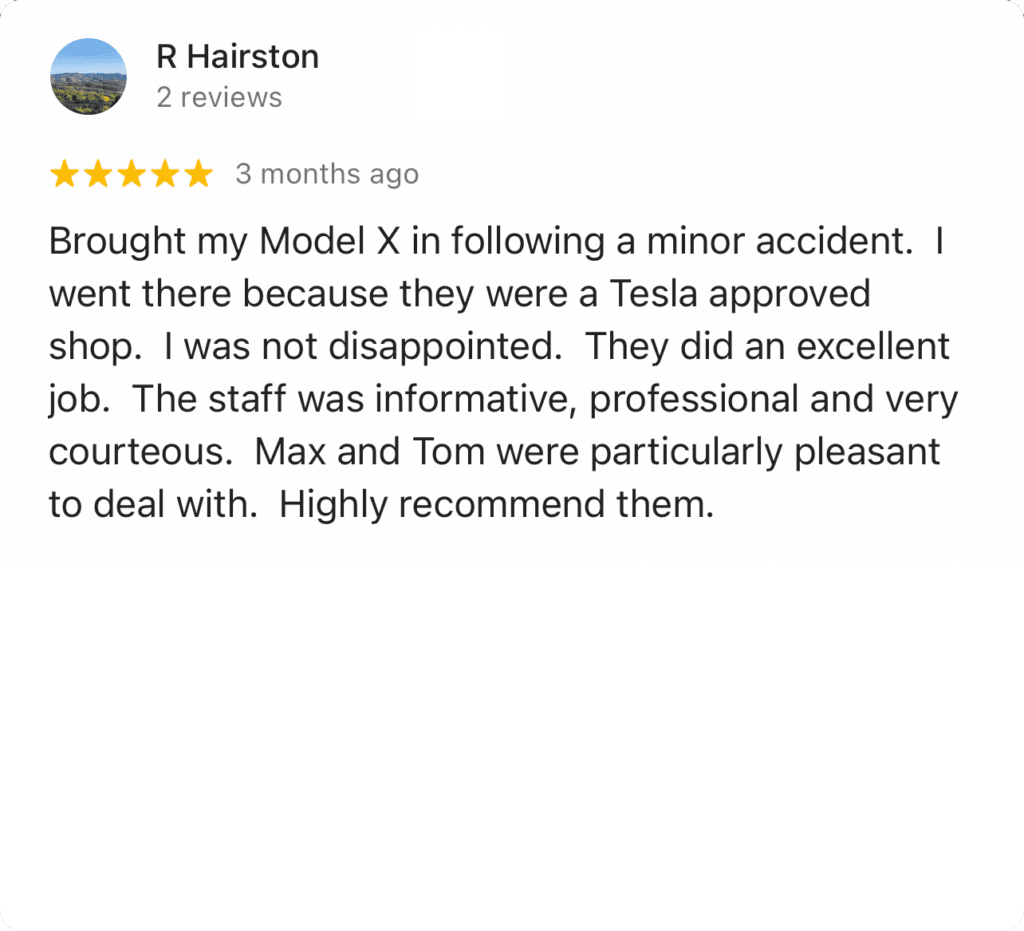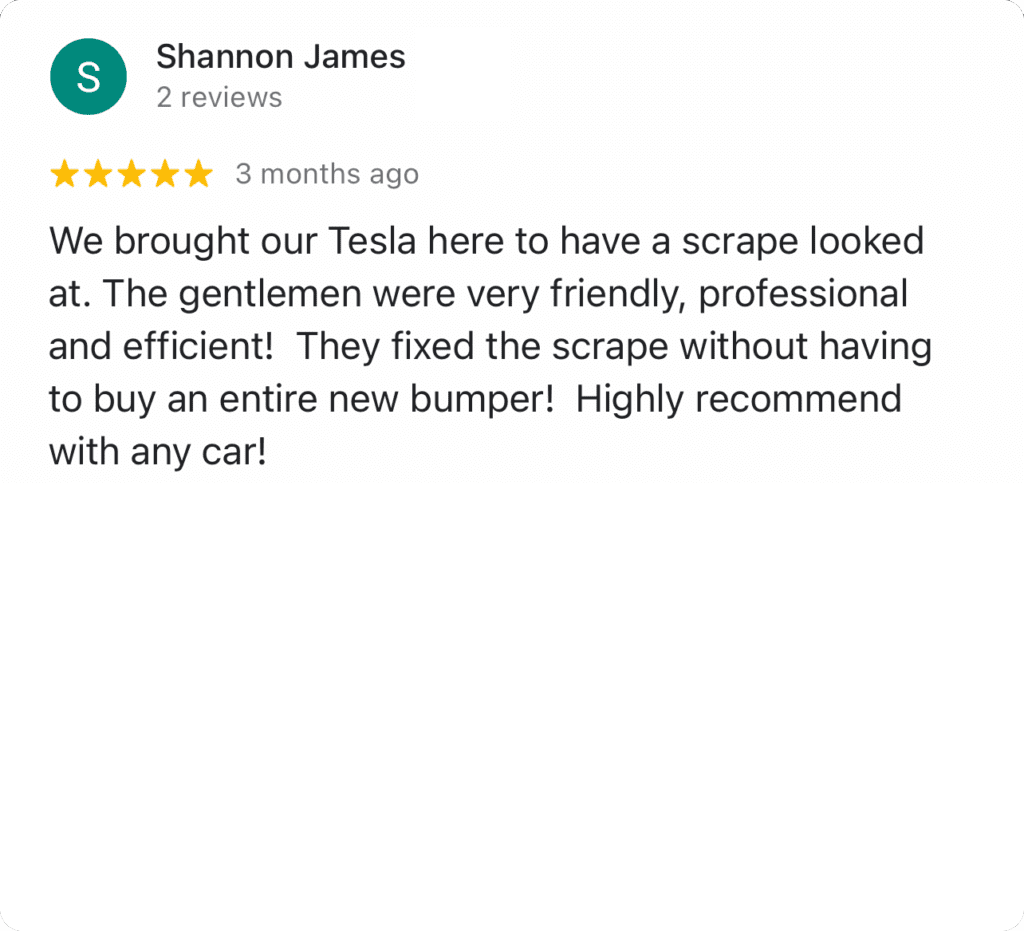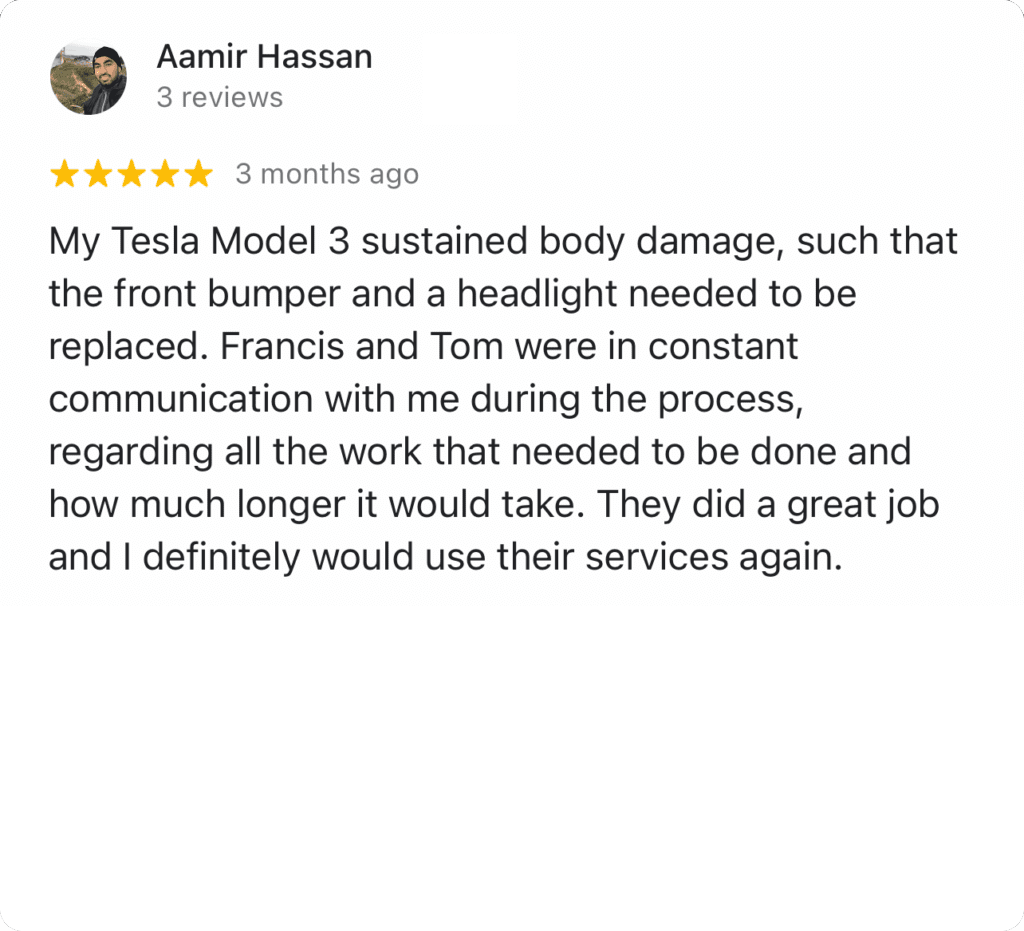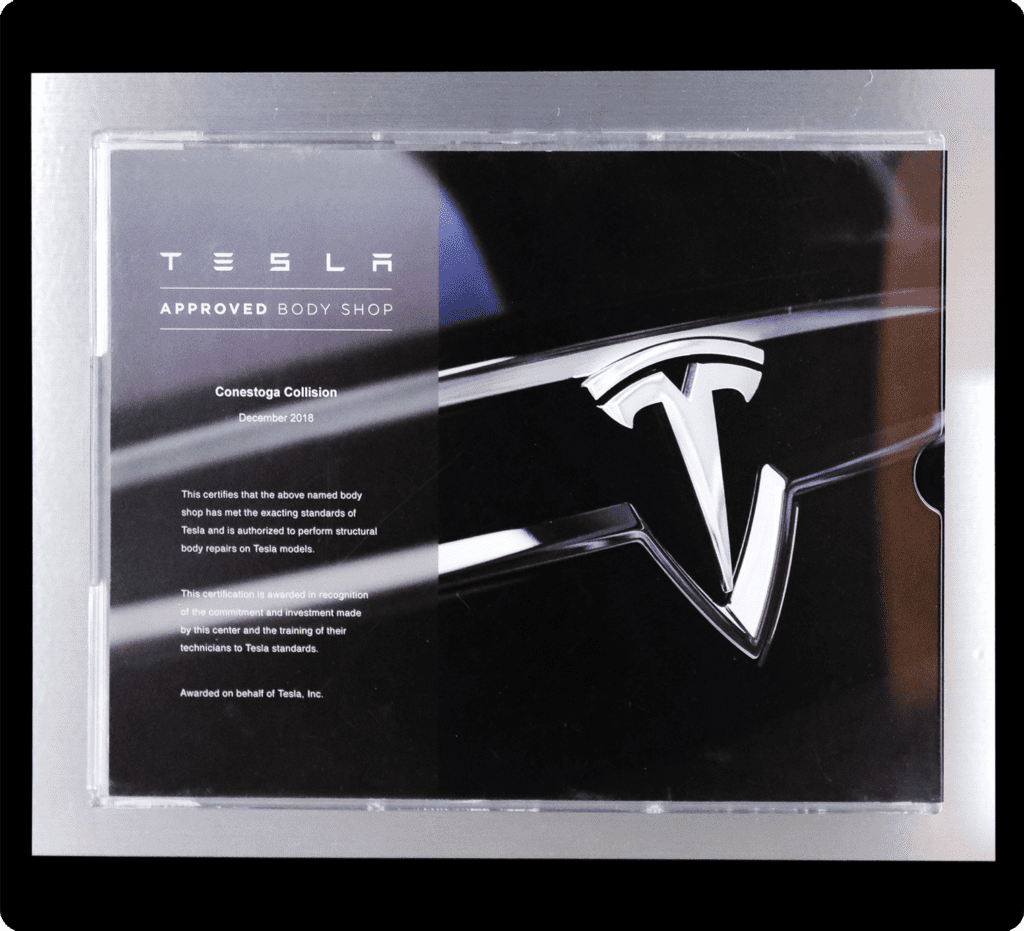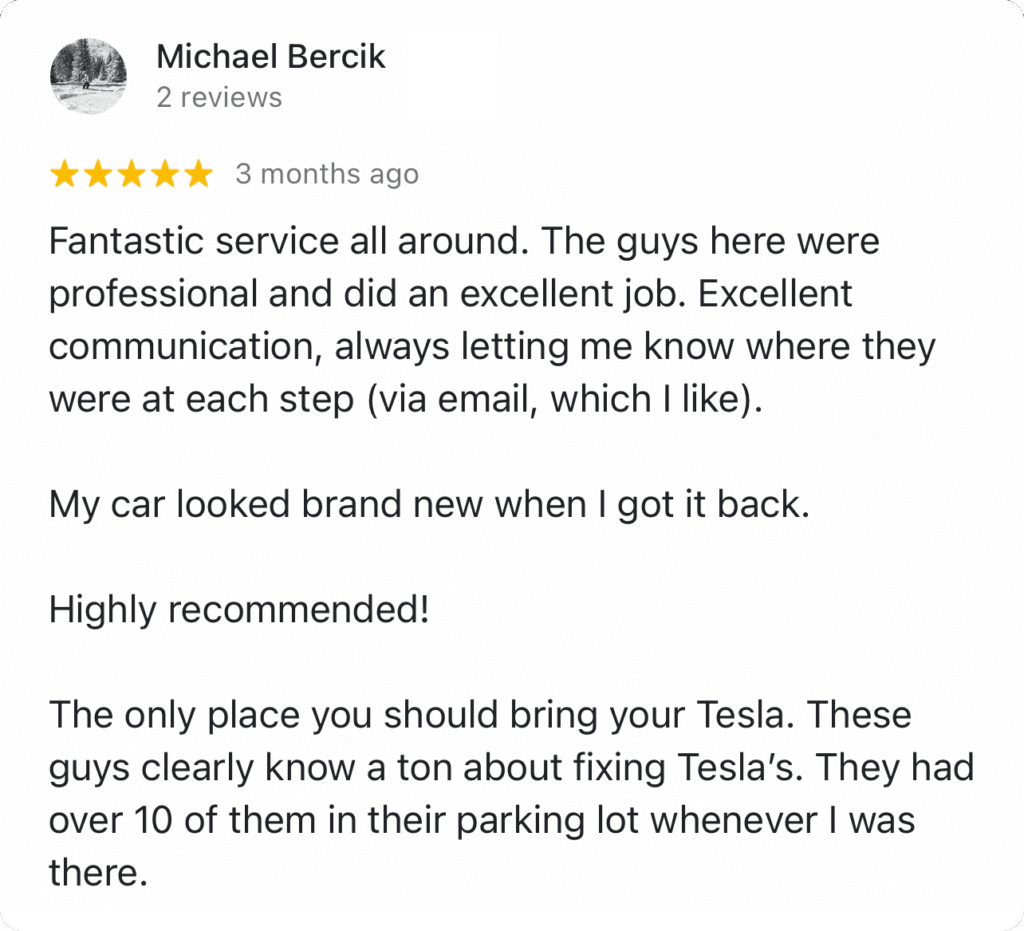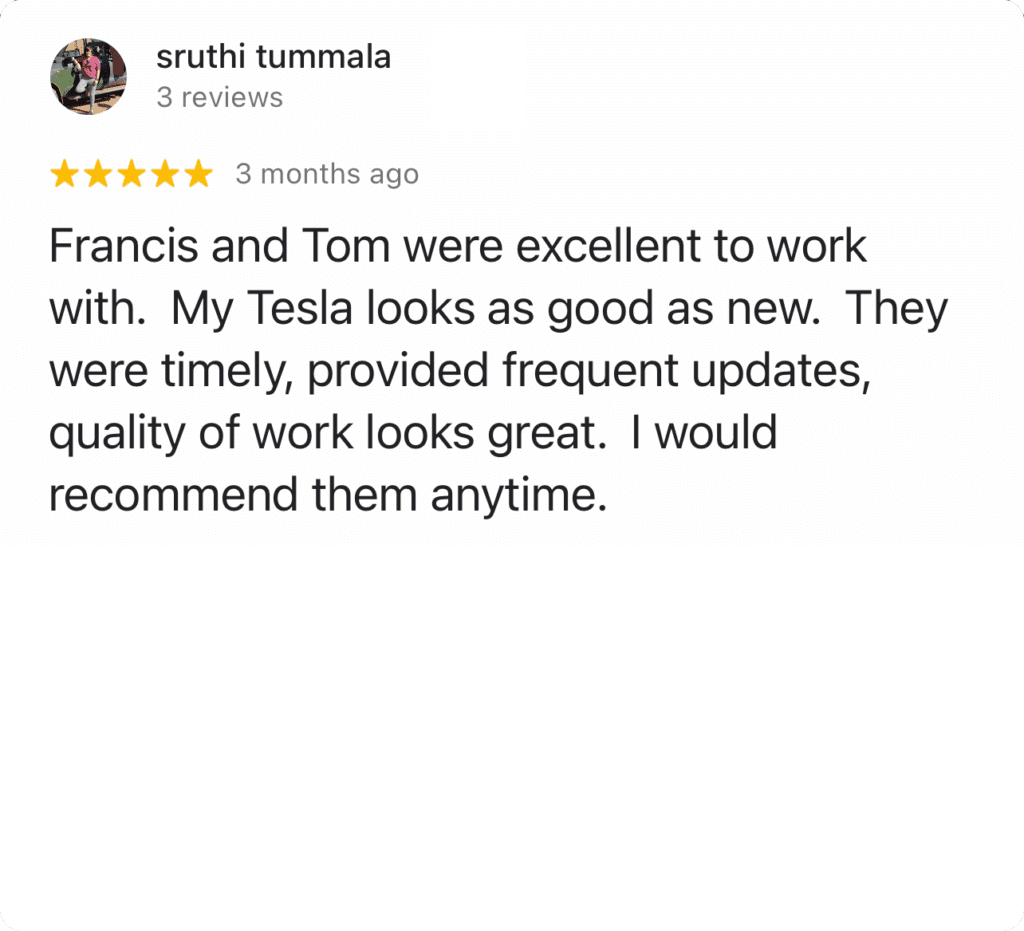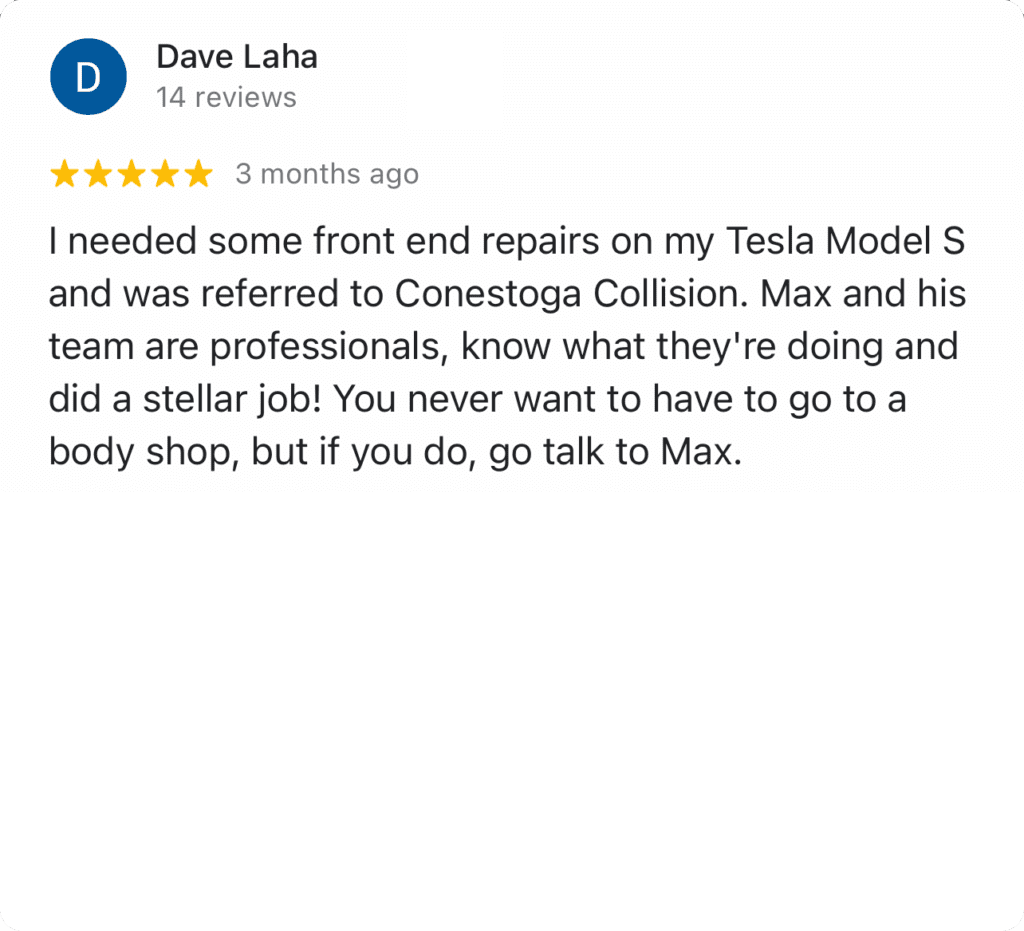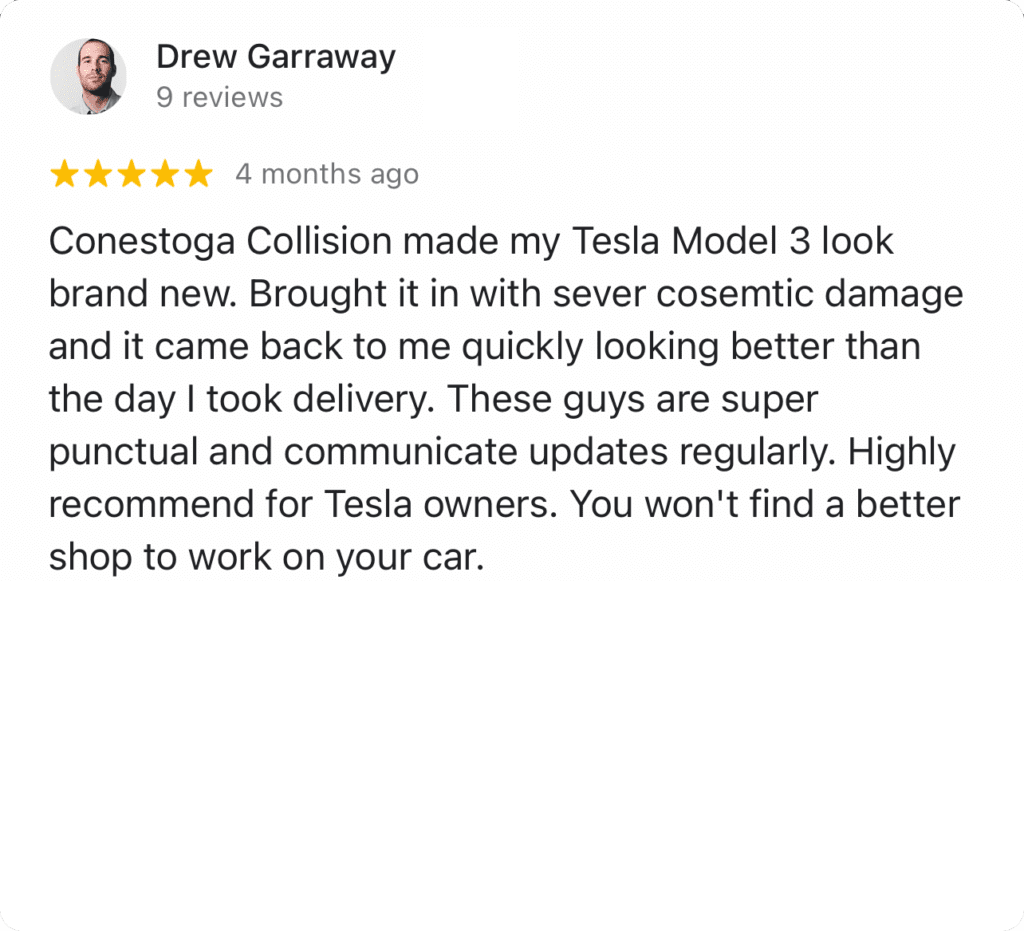 TELSA OWNERS GO TO CONESTOGA COLLISION
There's a reason Tesla Owners come from near and far,  skipping other Tesla Approved Body Shops along the way—we're just that good.
If you have any questions about how we can take care of you and your Tesla, contact us. We're open weekdays from 7:30AM to 5:30PM and Saturdays from 8:00AM to Noon.
Or visit us and get an estimate! No appointment needed.