When it comes to auto paint, there are a lot of roads to mediocrity, but very few lead to excellence. It all comes down to the skill of the painter and his or her tools. Here at Conestoga Collision, we are firm believers that auto painting is an artform and, yes, there are masters. A great auto paint technician is like a master chef or musician. Sometimes they create magic with others and other times, they need to lock themselves in a room and create greatness on their own. Painters are a special breed, and it is our great pride to have a small handful of Rembrandts here on our team.
In addition to being an artform, auto painting is a sensitive process. Time, heat, humidity and pressure all play a role in determining if a paint job will wow the world as a vehicle moves down the road. Our paint crew knows the pathways to excellence. Our team has delivered thousands of gorgeous vehicles to customers over the years. In order to support their efforts in delivering the highest quality product to our customers, we've invested in an expanded painting facility these last few years by nearly tripling the amount of space our paint team has in available work space. What's more is we've equipped our folks with the best equipment, technology, and, yes, paint that the industry has to offer.
Better Paint Means Better Paint Jobs
At Conestoga Collision, we only use top of the line paint products to restore your car to its pre accident condition. Our shop uses Glasurit brand auto paints by BASF, the gold standard in the auto paint industry. Glasurit paints employ state-of-the-art European technology that gives the ultimate blend of speed, ease of use, color match and durability. The rich liquid color and deep brilliant gloss defines Glasurit as a world-class finish. Only Glasurit delivers a comprehensive system of perfectly matched products and processes from primer to clearcoat. Long considered a worldwide standard of excellence, Glasurit continues to deliver the product and quality that discriminating collision repair businesses demand.
Finishing Touches Matter
There are national collision and paint shops that have proven for decades that there will always be a market for rock bottom service at rock bottom prices. Make no mistake, we are not competing with these chains. Some of these outfits have become infamous in our industry for "painting over dirt" for years. While it may be a running joke to us car guys at times, it has undeniably put a black mark on our industry. All collision and paint repair jobs are not equal. They are defined by the quality of the parts used and the experience and skill level of those executing the work. The right tools in the hands of the right craftsman will result in a better job every time.
At Conestoga Collision, we have invested heavily in the latest technology and training to ensure that our repairs will look great and function to a factory-perfect standard. We've matched that standard with our commitment to the quality of the paint work that covers those repairs before a vehicle leaves our property. Any lapse in our commitment to excellence simply will not be tolerated anywhere in our workflow. That's our guarantee to you.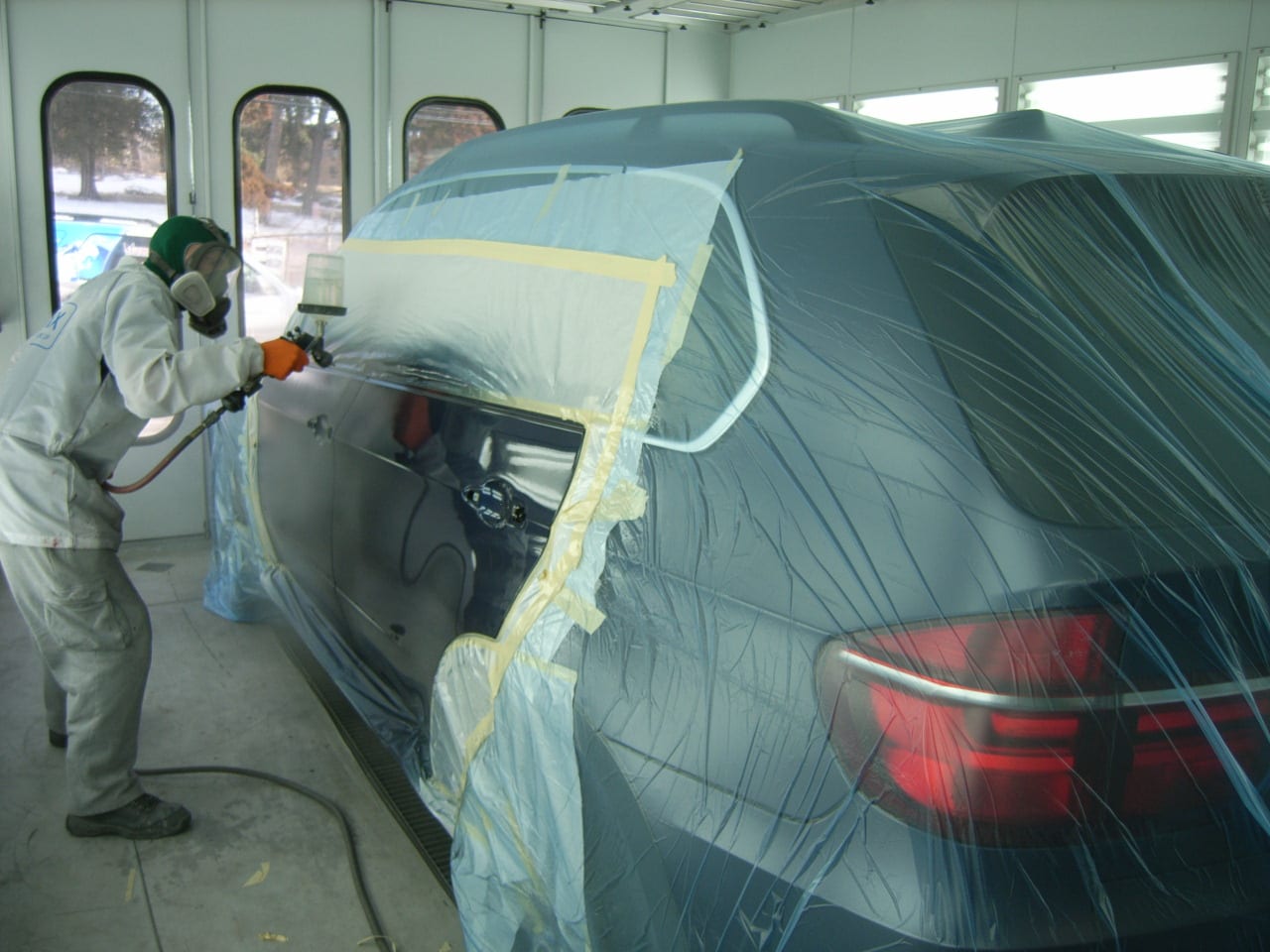 Nothing Less than Excellence
Whether your car has been in an accident, or you are merely looking to freshen up the look of your beloved daily driver, it is important to us that all of our customers understand the extent to which we are dedicated to delivering the best paint finish available in Chester County or anywhere along the Main Line. If this sounds like the sort of standard of excellence you expect from your collision and paint team, then we'd like to hear from you. Call or contact us today so we can get you a free estimate for your paint or repair job.